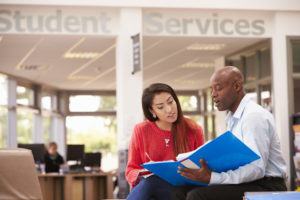 Thousands of students transfer from one college or university to another every year as they work toward a degree.
Transferring credit can increase the amount of time it takes to earn a degree because some courses might not count as equivalent credit at another school.
If you think you will be transferring to another school, make sure the classes you take will count toward the degree you are seeking.
Be sure to provide all grade transcripts to the admissions office at your new school. Working with the admissions office will help you get the appropriate credit for the classes you have completed.
Most colleges and universities have information about transferring credit on their website: