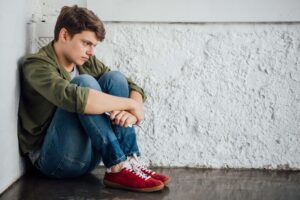 Extra assistance and resources are available to students who have been in foster care or are considered homeless. You may be considered homeless if you meet certain criteria. If you are either homeless or have been in foster care, keep these tips in mind as you plan for college and work toward earning a certificate or degree:
Every Missouri school district has a designated liaison to help homeless students access higher education. Your high school counselor can help you find your liaison to access free support and services. If you stay in touch with your liaison while in college, they may continue to help verify your homeless status, which will allow you continue to take advantage of certain resources.
Most college campuses offer practical resources to help you succeed. Find the Student Affairs office on your campus to find out what services are available. You may ask about services available during the holidays and summer sessions, free tutoring services, available food pantries and emergency funds, as well as how you can qualify for work-study programs.
You may be eligible for exam fee waivers to take the ACT or SAT. You may also qualify for college admission's fee waivers and/or tuition waivers. Talk to your high school counselor or the college admissions department to see if you qualify.
There are scholarships and grants designed with you in mind! Foster youth can take advantage of the Education and Training Voucher (ETV) program, which provides up to $5,000 a year for college and vocational training. The MO Reach and MO Credential Completion and Employment (CCE) programs also provide tuition waivers. You can apply for all three programs using one form. Visit http://www.fc2sprograms.org/ for details about each program and to submit your application.
To apply for most state and federal financial aid, you must complete the Free Application for Federal Student Aid (FAFSA). You may qualify as an independent student, which means you won't need to provide your parent's information on the FAFSA. Filing the FAFSA is the first step to qualify for scholarships, grants, work-study, and federal student loans. Loans are considered financial aid, so be sure to ask questions about the terms of the loan, and about repayment before accepting. Except for a few specific forgivable loan programs, student loans have to be paid back, with interest.
Federal Student Aid offers resources and other tips for homeless and foster youth.
Young adults exiting foster care can take advantage of aftercare services such as funding for:

Emergency/crisis intervention
Housing/room and board
Educational assistance
Job training/employment assistance

Life skills, transportation, health care, mentoring, and child care are also available.
Chafee workers are available throughout the state of Missouri to assist you in these key areas. To locate the Older Youth Transition Specialist that is assigned to provide services to the county in which you reside, visit https://dss.mo.gov/cd/older-youth-program/counties.htm. Visit dss.mo.gov/cd/older-youth-program/aftercare.htm to learn more about aftercare services.