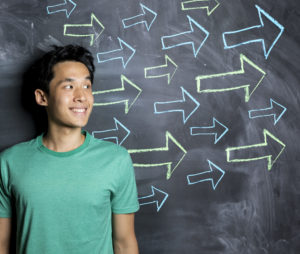 Once you have submitted your FAFSA, your information will be sent electronically to the schools you indicated on the application.
Your information is also sent to the Missouri Department of Higher Education & Workforce Development to determine eligibility for most state financial aid programs.
Student Aid Report
Once your FAFSA is processed, you will receive a Student Aid Report, or SAR. The SAR does not tell you how much financial aid you will receive. It is a summary of the data you submitted. Review your SAR for accuracy as soon as possible and make any corrections needed to your FAFSA. If there are no corrections or requests for additional information, your SAR will indicate your Expected Family Contribution, or EFC.
Expected Family Contribution
Your EFC is used to determine your eligibility for financial aid. It is not the amount you must pay your school. The EFC is calculated according to a formula established by federal law. The EFC formula considers a number of factors including your family's income, assets, and the number of family members attending college during the year.
You may be asked to verify and confirm information you submitted on your FAFSA. Financial aid officers at your college may ask for income tax records, W-2 statements, 1099 forms, verification of the number of people in your household, and other documents. Students selected for verification cannot receive financial aid until their data has been verified. 
College Financing Offer
If you have applied for admission to a college or career school and have been accepted, and if you listed it on your FAFSA, that school will calculate your financial aid and send you an electronic or paper college financing offer, or financial aid award letter. Your offer indicates how much financial aid you are eligible to receive at that particular school.
Offers include financial aid from the school, state and federal scholarships and grants, and federal student loans for which you qualify. You will need to respond to the offer and indicate the financial aid you would like to receive.
Remember, accept the free money — most grants and scholarships — first. You do not have to accept what's offered to you, especially the student loans. You can accept an/or return all or a portion of a student loan to the financial aid office during the semester if you decide you do not need it.
Corrections and updates
If you need to make corrections to your FAFSA after you have submitted it, log in to fafsa.gov with your FSA ID username and password. You can update the schools you want to receive your information or make corrections related to income or changing circumstances. Make corrections as soon as possible after you file.