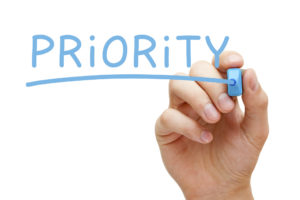 Completing the FAFSA is free, and does not obligate you to do anything. It is a tool used to help you pay for college. You do not have to know where, or even if you'll attend, in order to file. You can list up to 10 schools you're interested in, and you do not have to wait to be admitted to college to file a FAFSA. 
Whether you're a first-time student, a returning student, or a transfer student, you should fill out the FAFSA for each year you plan to attend college. High school seniors need to submit the FAFSA during their senior year, ahead of the next year's planned enrollment in college. 
The FAFSA is available beginning Oct. 1 each year to apply for financial aid for the following academic year. You should submit your FAFSA as soon as possible after Oct. 1.
Grant and scholarship deadlines
Some grant and scholarship programs have specific FAFSA deadlines. Some colleges and universities also have their own FAFSA deadlines. Be sure to check with the school you plan to attend so you do not miss the cutoff.
The FAFSA priority deadline for the Access Missouri Grant program, Missouri's biggest need-based grant, is Feb. 1 for the following academic year. Eligible students who complete the FAFSA by Feb. 1 will be guaranteed a grant award. The final Access Missouri deadline is April 1, 2023. Eligible students who apply between Feb. 1 and April 1, 2023, will receive an award if funding is available. Funding is limited so students should complete the FAFSA early.
Other Missouri financial aid programs also require you to have a FAFSA on file. Check the individual programs for their FAFSA deadline.
Renewal students
Remember to complete the FAFSA each year you plan to attend school. If you filed online, you may receive a reminder email. Filing the FAFSA every year you plan to enroll will give you continued access to financial aid – like scholarships, grants, work-study, and loans. Remember, a lot of things impact your eligibility for financial aid, so just because you may not have qualified for free money one year, doesn't mean that's what you'll get every year. You need to continue to file every year you're enrolled! 
Transfer students
If you are a college student transferring to another school, your new college will need a completed FAFSA prior to awarding financial aid. Be sure to contact the school about your plans to transfer and update your FAFSA with your new college's federal school code by logging on to studentaid.gov. To transfer Missouri student aid, contact the Missouri Department of Higher Education & Workforce Development at 800-473-6757.