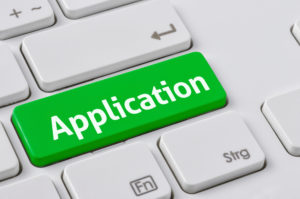 Every college has its own admissions requirements and application deadlines. Find out what a school requires by visiting its website or contacting the admissions office. If the school requires an application fee, talk to your high school counselor about options to get the fee waived.
Consider applying to more than one college so you have options when you are ready to make a final decision.
The Common Application
Some schools in Missouri and other states accept The Common Application, which allows you to create an account and apply to a number of schools using one form. Because schools have varying admissions requirements, The Common Application website will guide you through any additional steps or information needed to apply. Find out which schools accept The Common Application by using the website's search engine.
Application information
Information you may need to provide when applying to college includes:
ACT or SAT score. Many colleges require you to take the ACT or SAT test. Check with the schools you are interested in attending to see which test they prefer. Your scores will be sent to the schools you indicate when you register for the tests. For information about sending scores to additional schools following the test, visit the ACT or SAT. Talk to your high school counselor to find out if you're eligible for a test fee waiver.
Official high school transcripts. You can request that your high school submit your transcripts to the colleges you are interested in attending.
Essay. Some colleges will require you to submit an essay as part of your application. When writing an essay, be sure to provide all the information requested. Start early so you have plenty of time. When you are finished, ask someone – such as a teacher or parent – to proofread your work.
Letters of recommendation. Some college may ask for one or more recommendation letters. You can request letters from teachers, counselors, principals, coaches, pastors, employers, etc. Be sure to ask in advance so they have plenty of time to write the letter.
If you have questions about the college application process, contact your high school counselor or the admissions office at the colleges you are interested in attending.
Missouri residency requirements
The Missouri Code of State Regulations sets the standards for determining the residency status of students, which is used to determine tuition and fees and eligibility for state financial aid administered by the Coordinating Board for Higher Education.