Learning about yourself and the working world will help you identify potential careers and college majors.

Where to start
While in high school, take classes that will help you explore career options. Job shadowing and internships are a good way to gain a more personal perspective. Think about past experiences and activities you have enjoyed.
Consider all the possibilities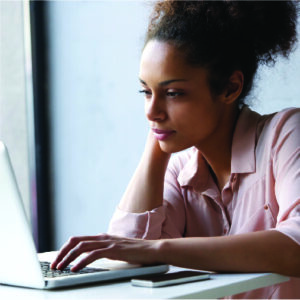 Utilize MoSCORES to search Missouri colleges and programs of study. See school details, demographics, salary and employment information of students who attended the school, and compare to other programs of study. 
You can learn about hundreds of career opportunities, potential salary levels, and the type of education you will need at Missouri Connections (missouriconnections.org). 
Developed by the Missouri Department of Elementary and Secondary Education, Missouri Connections provide a variety of information – including 16 "career cluster" videos – that can help you identify areas of interest related to your academic abilities, skills, and talents.
Once you have identified several possible careers, find out what kind of education is required and start researching colleges that offer the type of degree you are seeking.