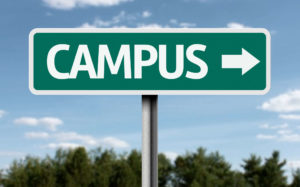 Once you have decided on a college, you will need to do a number of things before the semester begins, including registering for classes and making arrangements for housing, meals and transportation.
Housing
Housing options vary according to where you attend school. Many four-year colleges require students to live in a dorm their freshman year unless they will be living at home. Some community colleges do not offer student housing on campus.
If you will not be living on campus, and living at home is not an option, you will need to find off-campus housing. Be sure you to sign and return your housing contract or lease so you will have a play to stay when the school year begins.
Meals
Most colleges offer meal plans at their dining halls or cafeteria. Be sure to consider all your options and sign up for a meal plan you will use.
Transportation
If you do not have a car or will not be taking it with you to college, be sure to research available transportation so that you have a reliable way to get to class, if you don't live within walking distance, and travel back and forth from home to school.
Part-time employment
A part-time job can help offset some of your college costs and help you cover unexpected costs. Many students are able attend school full time and work 10 to 20 hours a week. Colleges and universities often have student jobs available on campus.