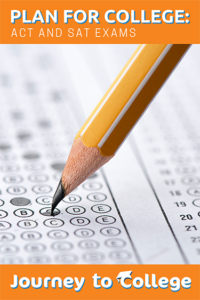 Most colleges require students to take a college admissions exam such as the ACT or SAT.
Your score on these tests is often paired with your high school grade point average to determine college admission eligibility. ACT and SAT scores also are used to determine your eligibility for some scholarships.
Find out which test is required by the colleges you are interested in attending.
The ACT and SAT are offered numerous times throughout the year at multiple locations. You must register and pay a fee in advance to take the tests; however, some students are eligible to take the test for free. Talk to your high school counselor to see if you qualify for a fee waiver.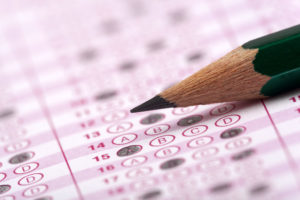 Before you take the tests, prepare yourself to do your best. Learn how the tests are scored and take advantage of free test prep programs. Check out the free ACT (actstudent.org/testprep) and SAT (sat.collegeboard.org/practice) practice test questions and test-taking tips.
If you are not satisfied with your score you earn on the ACT or SAT, you can retake the tests through June of your senior year in high school.