With the announcement that the 2024-25 FAFSA is delayed until December, many students and families are left wondering if there is anything they can do now to help prepare. The answer to this is yes! In fact, there are many steps you can take to help you prepare to file your FAFSA once it is released. Taking a little time to prepare now will help make sure you are able to file your FAFSA on time and be considered for all of the financial aid opportunities available. 
The following information and resources are available to help you prepare in the next few weeks.
1. Determine Your Classification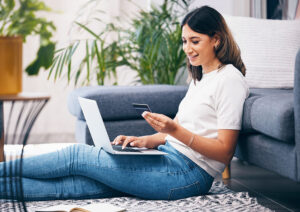 Depending on your circumstances, you are classified as an independent or dependent student. It is important to know what type of student you are before you file your FAFSA. If you are an independent student, you will only need to provide personal information for yourself and, if married, your spouse. If you are considered a dependent student, you will need to provide information for yourself and your legal parent(s). 
If you are not sure which type of student you are, review this helpful checklist. 
2. Create an FSA ID
Anyone who needs to fill out the FAFSA (or portions of the FAFSA) will need to create an FSA ID if they do not already have one. If you are a dependent student, at least one of your parents will need to create an FSA ID as well. It will take up to 3 business days for your FSA ID to be processed and approved, so you will want to create your ID before you need to file your FAFSA. To create your FSA ID, please visit studentaid.gov. You will need your: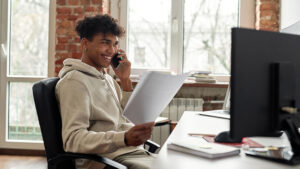 Social Security number (or alternative identity verification)
Full name as it appears on your birth certificate
Date of Birth
Contact Information (physical address, phone number, and email address)
More detailed information and helpful tips can be found on our FSA ID infographic. You may also consider attending a FAFSA Frenzy: FSA ID Event  for free assistance with setting up your FSA ID. 
3. Collect Important Information
The FAFSA will ask many questions that will require you to provide information about your taxes, wages, and certain assets. If you are a dependent students, you will also need this information for your parent(s). This FAFSA Checklist may be helpful to you as you consider what information you should have available when it is time to fill out the FAFSA. 
4. Identify your Parent/Contributor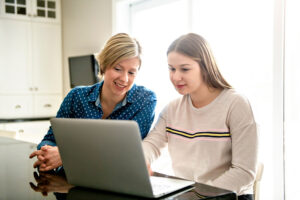 If you are a dependent student, you must include information about your parent(s) when you fill out  your FAFSA application. We understand all families are unique – some parents may be divorced, remarried, or you may live with someone other than your parent. So, how do you know whose information you should report? The information offered in this flowchart may help you determine whose information you need. You may also consider reviewing this flowchart developed by Federal Student Aid. 
For more general information and helpful resources, please visit the 2024-2025 FAFSA Information webpage. You may also review our FAFSA Frequently Asked Questions for detailed information about common questions related to the FAFSA and FSA ID. Finally if you are not already we encourage you to follow Journey to College on social media for helpful tips, reminders, and the latest updates.